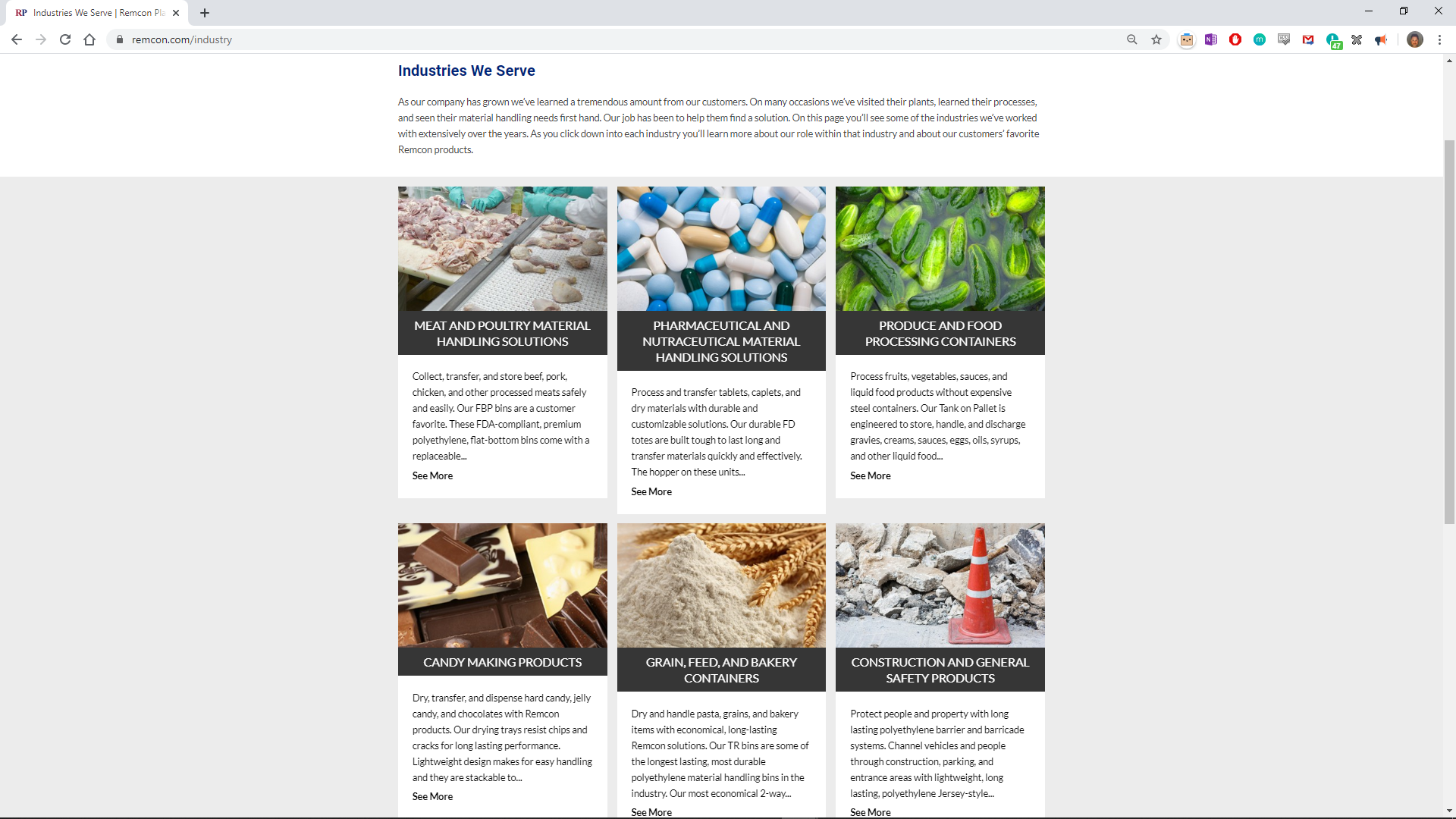 Process and transfer tablets, caplets, and dry materials with durable and customizable solutions.
Our 
RH totes
 save you money over costly steel hoppers. Lightweight, two-piece units include a single-piece polyethylene hopper set in a removable polyethylene base. The 30-degree hopper slope allows for easy and complete discharge of tablets and caplets. Unlike stainless steel, this unit is rust-free and the polyethylene base reduces damage to floors and walls. Made from easy to clean, FDA-compliant polyethylene, our totes are built tough to last long and transfer materials quickly and effectively.
If you want to eliminate dust or rust contamination that comes from fiber and steel drums, our 
ND drums
 are the perfect solution. Made with FDA-compliant polyethylene and pigments, our rotomolded drums resist cracking and provide greater durability than injection or blow-molded counterparts. These drums last long and save you money. The smooth interior surfaces allow for easy cleaning and fast material transfer of dry solid materials. Tamper-resistant features are also available on our drums.
Our easy to clean, FDA-compliant polyethylene 
pallets
 have no crevices or holes for contamination to hide. The flat deck surface can be cleaned by simply hosing down with soap and water. Our durable double-wall construction rotomolded pallet resists cracks, dents, and provides better durability and lasts longer than injection-molded or wood versions.  Additionally, our pallets will not leave splinters or nails throughout your facility like wood pallets do. They can also be racked if there is a center support.
See more solutions for the pharmaceutical and nutraceutical industry below.